Today, the world is sinking, and everybody knows that. From skyrocketing commodity prices to the inflationary impacts witnessed in everyday essentials, people are scratching their heads because their salaries haven't increased in the same proportion. 
In times like these, it's best if you have a solid source of passive income – a source that caters to all your needs and wants and even introduces you to the luxury of saving up in these rampant vindictive times.
Contrary to popular belief, there are certain applications that you can find on the internet that help you make cash for free! 
However, it's your cue to do your homework before acquainting yourself with a certain money-making app – you don't want to be scammed! If an application asks you for money before things even start stirring, know that this is a RED FLAG.
In this article, we'll be looking at the top 3 money-making apps that are 100% legit. So, without further ado, let's get the ball rolling!
1.VidMate Cash – Watch Ads and Videos to Earn Money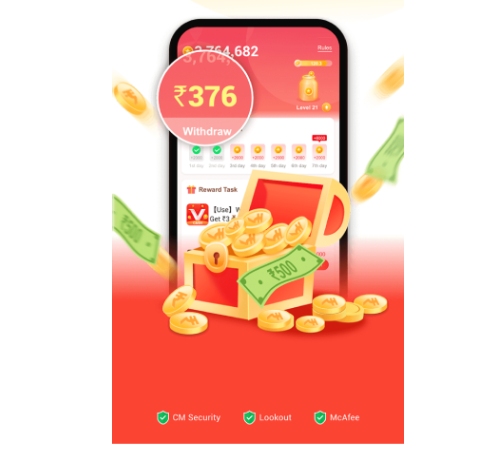 Ever dreamed of earning money just by doing daily, mundane things? Well, VidMate Cash is a dream come true for all of those that have! Yes, you read that right; Vidmate Cash allows its users to earn money just by watching videos and ads – things you're already doing but without any money involved!
VidMate Cash is like a polished version of its predecessor – VidMate. In addition to granting you the ability to stream, watch, and download music and videos from thousands of websites, VidMate Cash allows you 'coin rewards' for performing certain tasks. These virtual coins can later be converted into some 'real-world money!'
Since VidMate Cash isn't available on the Google Play Store, to download the app, just head over to its website – vidmatecash.com/. Once you're through with the download, install the MP4 downloader into your mobile phone and register yourself. 
Next, you'll see a myriad of videos pop up on your screen, watch these videos to earn coins! More so, you can even watch ads and earn money. 
And do you know what the cherry on top is? You can even refer VidMate Cash to your friends. This way, when they sign up, you get an exclusive reward for yourself. Another outstanding feature of the VidMate Cash app is the 'Piggy Bank Buff' feature. With this, you can earn coins even when you're sleeping!
In VidMate Cash, 10,000 coins are worth ₹1. Meaning, if you have 100,000 coins in your VidMate account, you have money worth ₹10. The minimum withdrawal limit on VidMate Cash is ₹5. 
So, what are you waiting for? Download VidMate Cash now and start making money just by watching videos!
2.Rakuten Insight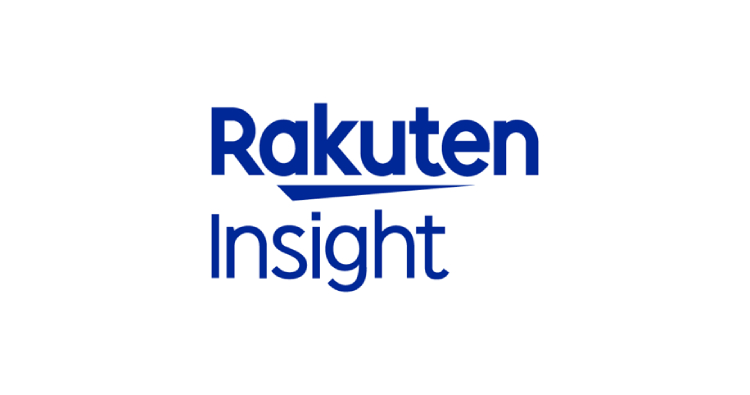 Available only on Android devices, Rakuten Insight is available for free download in the United States, United Kingdom, and almost all of Asia. In its essence, Rakuten Insight is a paid survey application developed by the company behind Rakuten.
By completing surveys, you earn money; it's that simple. However, unlike other survey-paying apps, Rakuten Insight has a fairly lesser number of surveys available. Nevertheless, it still makes for a great paying platform. The minimum cash withdrawal limit is $5 – which can be withdrawn through PayPal.
3.Ibotta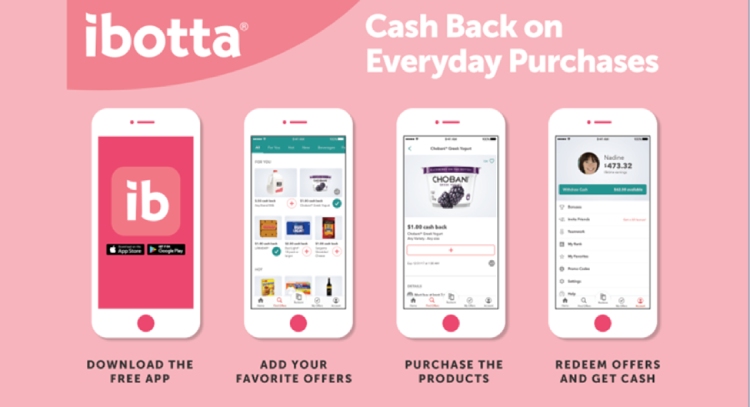 Ibotta has its renditions on both iOS and Android devices. Worldwide, Ibotta is well-known as one of the best cash-back apps that allude to grocery shopping. 
Here's how Ibotta works – You use Ibotta to scan the barcode of the product you just purchased from your favorite grocery store. Next, you will be asked to upload a photo of the receipt. After that, in most cases, a short 15-second video will pop up. Once you're through with this short clip, the money will be posted to your account – it's that easy!
The minimum withdrawal limit for Ibotta is $20, and the cash is directly transferred to your Venmo or PayPal account.
Ending Thoughts
Having a dependable source of passive income certainly has its plus points – you get to save money, afford luxuries, purchase quintessential gifts for your loved ones, and the list goes on! So, why wait? You know the applications; you know how to use them; download them now! Our pick? We are team VidMate Cash all the way!