Indeed, the last two years were the most challenging for almost any business that operates using physical premises. Offices are not a thing anymore. According to Forbes, roughly a quarter of Americans work remotely these days. For example, before the pandemic, only 7% of employees in the US performed their job responsibilities remotely.
Moreover, the distance working trend doesn't slow down the pace. The number of job openings that offer work from home increases constantly. Many candidates prefer accepting offers from companies that don't force their employees to work in offices. Therefore, the shift to remote jobs will be a global trend in the next ten years. For instance, Mark Zuckerberg, the Facebook CEO, announced that the company wouldn't focus on gathering their employees in offices anymore. According to his claim, roughly half of the company's workforce will work remotely in five to ten years.
Do you want to attract the best talents and overcome your competitors? In such a case, you're required to switch to distant work. In the post below, you will find helpful recommendations on seamlessly converting your business to remote work.
Do Not Switch 100% of Business to Remote Work
One of the primary mistakes that may cost a lot is an attempt to move 100% of your business online. Indeed, a remote job has a lot of benefits for both workers and business people. For instance, working remotely, people can perform their job tasks more efficiently and save time by eliminating the need to reach an office and go back home daily. Meanwhile, an employer can hire tech talent in a few clicks. Consequently, remote work may seem like a win-win solution for both parties.
However, many people don't want to turn their homes into working spaces. They prefer working in offices to meet with colleagues and physically get involved in all business processes. According to the research conducted by McKinsey, roughly 57% of executives expect their employees to work two or more days from home. Instead, however, they spend several working days in offices.
Therefore, if you don't want to lose a large share of the workforce by offering remote jobs from home only, it's recommended to focus on the hybrid model. According to recent stats, 51% of workers enjoy mixing onsite and remote work.
Embrace Remote Work
For starters, you need to accept the fact that remote work isn't a temporary solution to prevent the virus from spreading. The Covid speeded up the distant work trend that was growing slowly before the outbreak.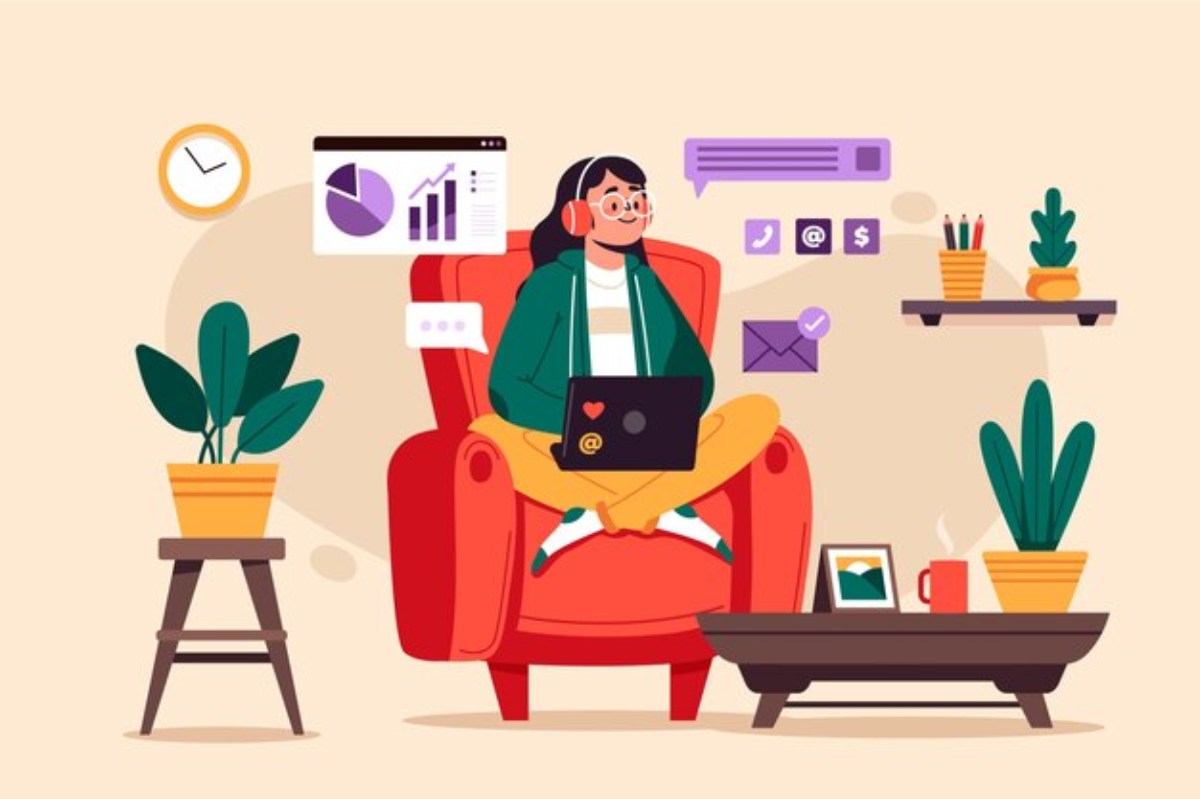 For example, there wasn't a problem hiring a skilled React developer in the pre-pandemic era. Many people from all around the world reached professional software engineers online, which helped them save money and get digital products with no hassle. Therefore, the pandemic wasn't the starting point of the distance job popularity trend.
According to The Economist, there are many reasons why executives like offices. The main ones are the ability to manage people physically and monitor their work. Having all the employees gathered in the offices, executives can always consult with experts in different niches quickly. However, remote work makes it harder for bosses to manage their teams. To move with the times, you need to embrace distant work and shift to remote jobs.
Establish Online Communication
When all the employees are gathered in one place, executives and managers can easily talk to any workers, establish a meeting, or make an announcement. However, when a part of all employees works remotely, it's required to constantly stay in touch with them. To avoid the hassle of reaching all workers using different preferred methods, you need to establish the only communications channel. The most popular tools used by companies to communicate with their employees are:
Zoom
Microsoft Teams
Google Hangouts
Slack
FreeConference
These tools help stay in touch with workers by launching individual one-on-one sessions or creating virtual group meetings. For example, suppose you hire a React Native developer remotely. In that case, you can talk to a new talent using a web camera on your computer, even if a new team member is located in a different time zone.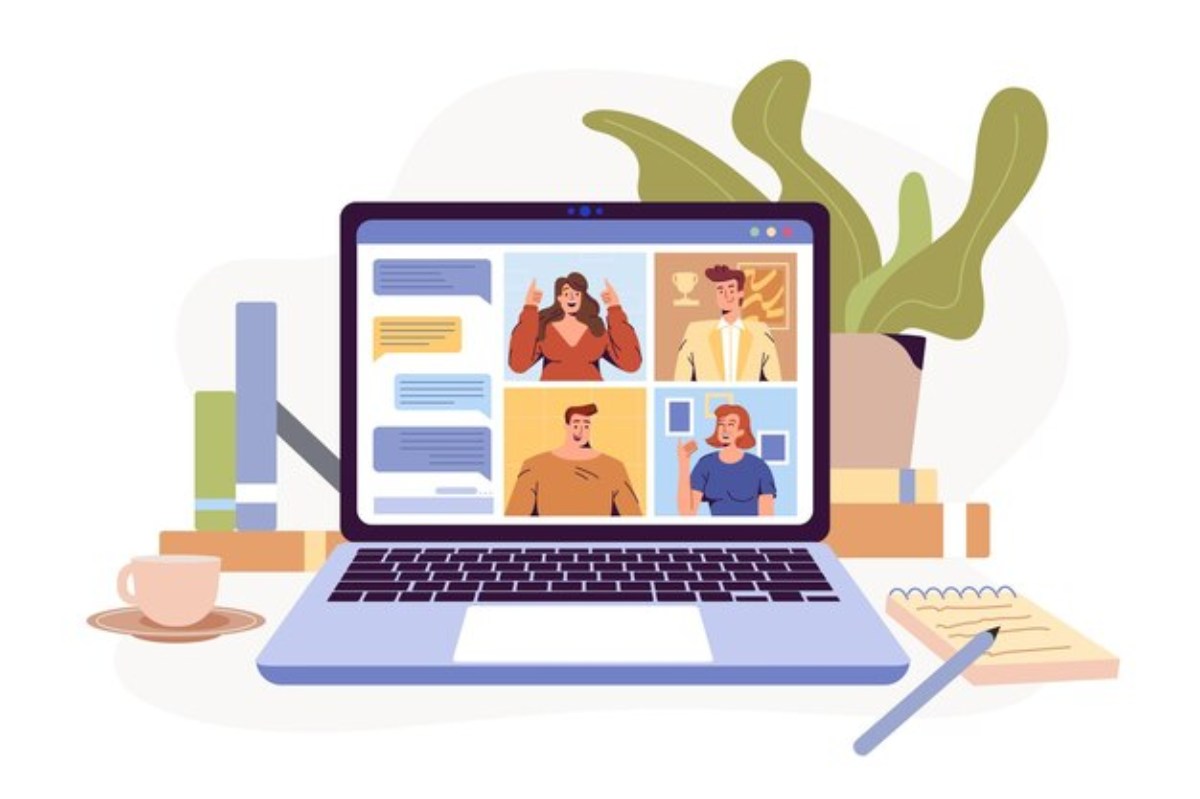 By establishing the only way of communication between all employees, you will experience zero problems with assigning new tasks, receiving reports, and establishing teamwork in your company.
Focus on Security
Unfortunately, many businesses that switch online underestimate the importance of providing their employees with corporate accounts and software to use. Many distance workers operate a large number of personal data of their clients using their desktops at home. They use software that their departments do not source. As a result, it increases the risks of data breaches.
It's required to source remote workers with the software they need to use and provide corporate accounts to keep the clients' personal data and internal information safe. No personal accounts and authorized software should be used when working from home. Also, it's recommended to provide VPN access to all home workers if you're concerned about security. A VPN connection can help many enterprises keep the transferred data safe.
Adapt Inventory Management
Software developing companies can easily switch to remote work because they don't need to manage inventory. However, if your business is related to selling and delivering goods, you may experience some problems with inventory management when going online
Before the pandemic, a lot of physical stores didn't sell on the Internet. However, Covid limitations forced them to create e-stores. It forced the most popular website builders to grow fast. Most retail stores that start selling online experience many problems with managing their inventory. To get rid of problems when starting selling on the Internet, it's recommended to switch to a system that helps unify sales made online and in a physical store.
Create Metrics of Success
Managers can monitor the workflow when all employees work in an office. However, when all workers stay at home, a lot of bosses feel stressed because they cannot monitor remote employees directly. Consequently, a lot of executives force workers to install surveillance apps on their desktops. They track every click and have remote access to their monitors. However, most people don't like being tracked constantly, working from home. Also, it needs managers to spend a sustainable amount of time monitoring how their team members work.
.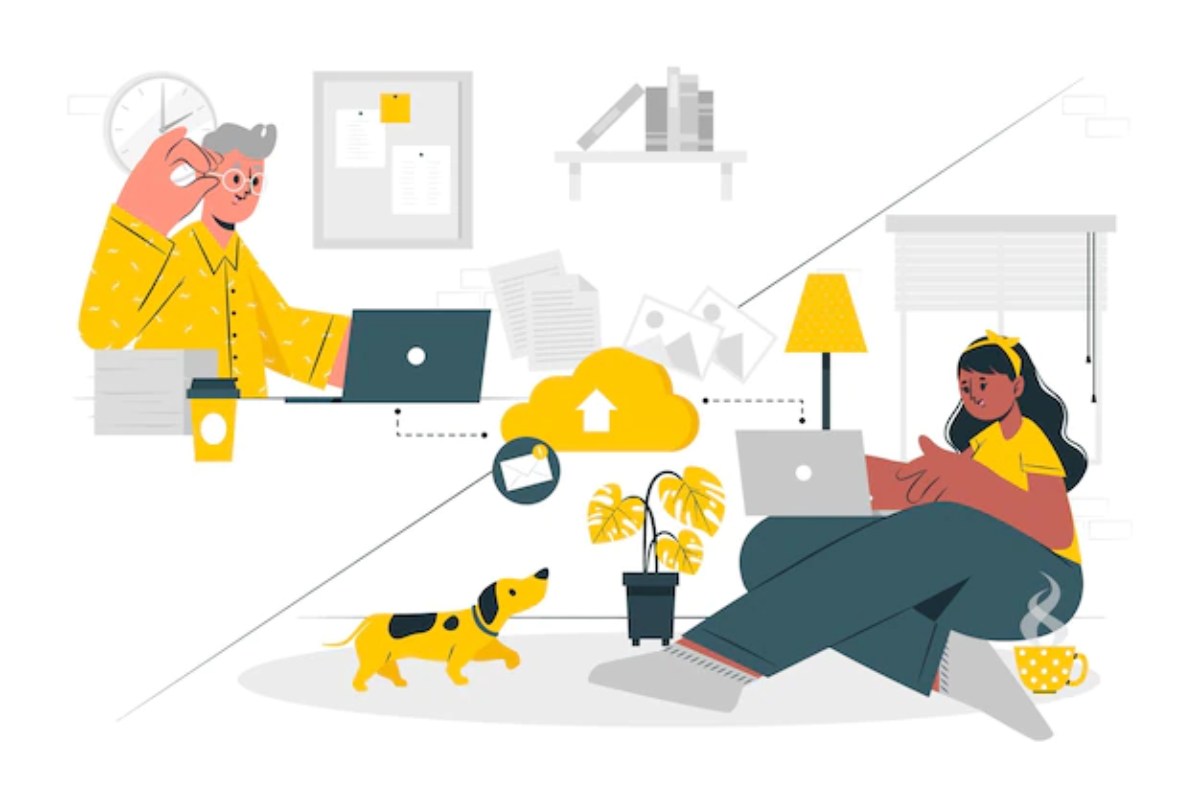 The best solution to avoid surveillance is to create metrics of success. They are also known as KPI (key performance indicator). It is a particular metric that helps gauge the amount of remote work performed by an employer. Also, it can measure the effectiveness of the decisions made by a worker. For instance, if you hire a Ruby on Rails talent remotely, the number of projects released may be an effective KPI to gauge the effectiveness of an employee's work. It erases the need to monitor remote workers constantly.
Adjust Your Budget
Indeed, the switch to remote work from home will affect your budget. To avoid unexpected spending, you need to adjust your budget. In case most of your employees start working at home, you will be able to save on office rent and utility bills. However, you will need to start spending on establishing remote workspaces.
In case an employee doesn't have the required hardware or software for remote work, it's required to compensate for the expenses of establishing a workspace. Also, companies need to cover the expense of the fast Internet connection and subscription fees for corporate accounts used for making the transition to remote jobs seamless.
Develop Rules and Guidelines for Remote Workers
In case you don't want the remote work processes management to turn into a nightmare for you, it's recommended to develop strict rules and guides for employees who work from home. They will help save a sustainable amount of time because workers will always know what to do in different citations.
There are a lot of online tools that can help establish an internal knowledge base. Step-by-step guides will also make the onboarding process for new employees fast and effortless. For example, if you hire a UX/UI designer remotely, you won't need to spend many hours explaining how your company works. It's enough to share access to an internal knowledge base, so a new worker will get access to step-by-step guides to follow.
Roll Out a Test Run First
Unfortunately, it's impossible to get prepared for any issue that may occur when switching to remote work. Since all businesses operate in different niches and need their workers to tackle various challenges, a large array of problems may appear. Therefore, don't move 100% of your business work remotely.
Firstly, you need to run a test to define the major problems that need to be resolved. Then, feel free to select a particular part of workers and offer them the ability to work fully or partially remotely. At this stage, it's vital to gather feedback from every employee frequently. Ask workers to highlight the most problems that decrease productivity in their reports to not compromise on the quality of work when a desk in an office is replaced with a table at home for workers.