Inventory management entails more than keeping track of what is already in stock. It also entails predicting future inventory requirements. You don't want too much or too little inventory at any given point. That's why an efficient inventory management system is important.  
Understanding inventory management is important for small business owners because poor inventory management can cause operational problems. Therefore, it's in every owner's best interest to understand how best they can implement inventory management strategies. As a result, they optimize their supply chain processes. 
Businesses that use efficient inventory management systems can increase sales while saving resources. A robust inventory management system automates some tasks, keeps accurate track of incoming and outgoing items, and offers the real-time information required for product development and procurement decisions.
Here's an insightful guide on small business inventory management:
Choose The Right Software 
Finding a reliable inventory platform is the first thing every small or newly established firm can do to ensure effective inventory management. Effective inventory management may aid small firms in managing their limited resources, ensuring accuracy at every stage of the supply chain. Businesses should also consider investing in point-of-sale technology for more accurate inventory tracking.
Fortunately, even small firms with very limited funds may now acquire subscription-based, cutting-edge software through cloud computing solutions. The way organizations access their software platforms and data is changing because of software-as-a-service (SaaS). Since SaaS providers host the software at their location and handle updates and upgrades, this is a fantastic method to save costs.  
Track Stock Levels Regularly
Keeping track of what's in stock and what isn't is part of the job of an inventory manager. To establish an effective inventory management system, you must also always be aware of the quantity of items in stock. This implies that you should be regularly monitoring inventory levels.
Automating your inventory management can help your business accurately predict product demand. It also ensures that the right amount of inventory is always available. 
Prioritize Quality Control 
Quality control must be prioritized in inventory management, as poor quality standards will cause workflow and revenue problems. Furthermore, investing in quality control is worthwhile if compliance is to be maintained. 
Quality checks must be performed on a regular basis at various stages of the process. Additionally, it is essential to educate your employees on the importance of quality control procedures in order to make them more accountable. 
Businesses that prioritize quality control at every stage of the process are likely to be more successful. This is evidenced by how luxury car manufacturers place so much emphasis on quality control. These companies are able to produce quality products consistently because their culture is driven in part by an emphasis on quality. When your staff recognizes the importance of quality control, they will be more motivated to contribute to ensuring that all work procedures are followed.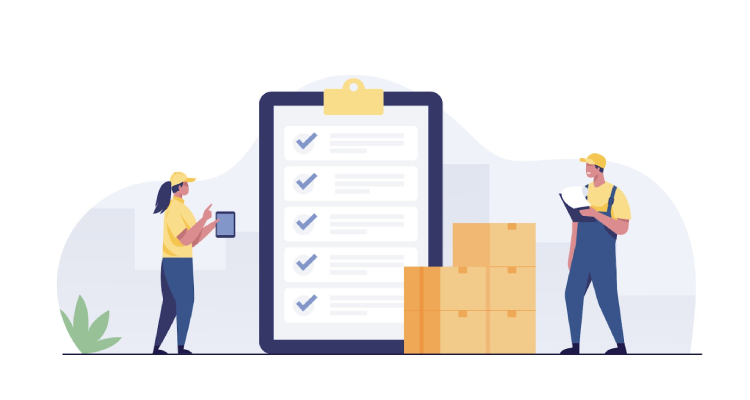 Use Purchase Orders 
When your business initiates a purchase, you can issue a document known as a purchase order. This is a document that basically outlines the specifics of the items you have purchased. Typically, when you receive products, they're supposed to be reviewed and compared to the purchase order to make sure that the right item, in the right amount, was received. The document is also used to confirm that the price paid on the invoice is correct
Make Data-Driven Decisions 
While some firms may still manage and track their inventory manually, it's safe to say that doing so is risky. When it comes to inventory management, human error is a big concern. However, automating the inventory management system significantly minimizes the likelihood of this issue. 
Advanced inventory management systems can be linked to enterprise management systems (ERPs), too. This enables your system to generate real-time data analytics regarding inventory movements. With this valuable information, you can make data-driven decisions.
Use Just-In-Time (JIT) Inventory
There are several inventory management approaches that businesses use. The JIT inventory management is one of the most popular. This practice is widely used because it enables firms to access the right amount of inventory when needed. This method of inventory management is also cost-effective because it prevents avoidable storage costs. 
Conclusion 
Inventory management systems are a great way for small businesses to leverage technology and streamline processes while reducing operational costs. Because of advanced software programming, these systems can generate accurate real data, which can help managers make the right decisions. All the same, since there are many options to choose from, small business owners will have to conduct research to find the solution that meets their business needs.